This section is a global section that will be seen on all pages
YOUTH SYNCHRO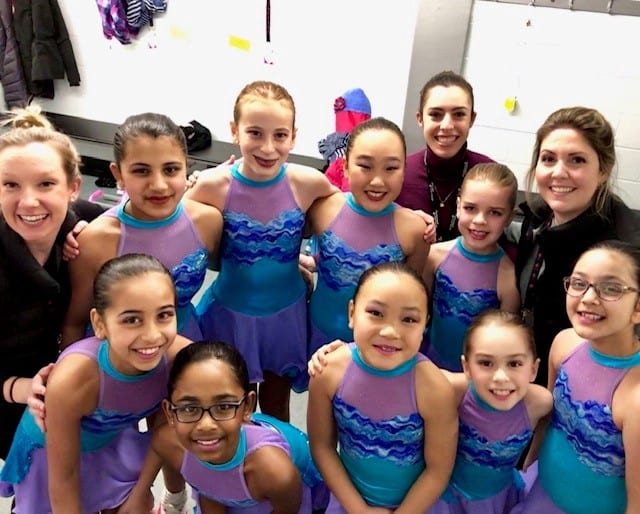 MISSISSAUGA SYNCHRO STARS
We are looking for skaters who have passed CanSkate Stage 4 or higher and are under the age of fifteen. The team practices once a week on Sunday afternoons; 30 minutes off-ice fitness and 50 minutes on the ice. We will participate in one or two competitions and up to three Gala events over the course of the season entering at the Star 3 category. Skaters who want to participate in the Youth Synchro program must be enrolled in a minimum of one other session with MFSC.
We are also open to skaters from other clubs who are interested in joining the team and are not required to skate a second day at MFSC!
The program fee will include: on-ice practice, off-ice training & coaching fees.
Synchro is a great opportunity to make new friends, develop effective leadership and team skills, and excel in a different discipline of skating.