This section is a global section that will be seen on all pages

ICE PRECISE & SUMMER PROGRAMS
ICE PRECISE
Mississauga Figure Skating Club is home to Ice Precise, a Synchronized Skating Organization providing skaters(18+) with high quality group skating opportunities in a fun, supportive and challenging environment,
The Ice Precise has three highly successful teams: (Adult I, Adult II, Adult III). The teams have successfully competed in local, provincial, national and international synchronized skating events for 21 seasons. Skaters have experienced performing in various ice shows and community events, and skating with guest coaches (Kurt Browning, Elizabeth Manley, Megan Duhamel, Shaelynn Bourne, Karen Preston etc.)
For more information, check out Ice Precise at: www.iceprecise.ca and find them on Instagram or Facebook (Mississauga Ice Precise) Watch their performance at the MFSC Ice Show:
If you have any questions, or would like to join a team, please send an email to:Nita Patel ( Coach) at
nita.patel@live.com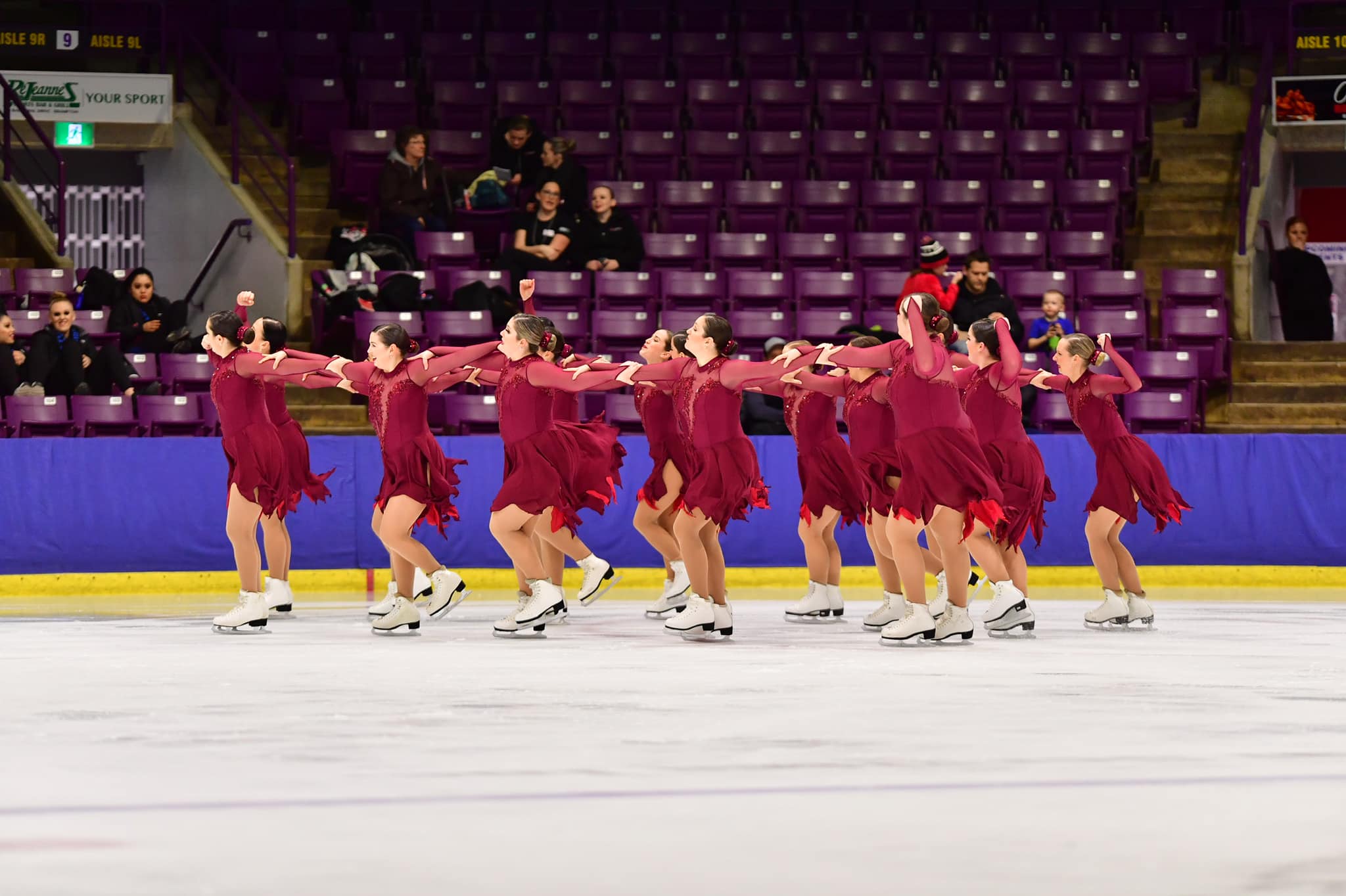 ADDITIONAL INFO
On Sunday Nov.24, 2019 a group of 12 community members from the VIVA Mississauga Retirement community came to watch a synchronized skating gala put on by the Mississauga Ice Precise Synchronized Skating Teams. This was a special event for this group as they attended in support of their Lifetyle Assistant, Felicia Gow who skates on the Adult 1 Team. It is Felicia's job to work with these community members everyday. Her mandate is to keep them happy, active and maintain their quality of life. She fills their days with active participation in things like exercise classes, socials music,interactive activities both within the retirement community as well through outings and special events and trips. Felicia was a member of MFSC when she was in her youth and is now a member of one of the three Mississauga Ice Precise Adult Synchronized Skating Teams.