This section is a global section that will be seen on all pages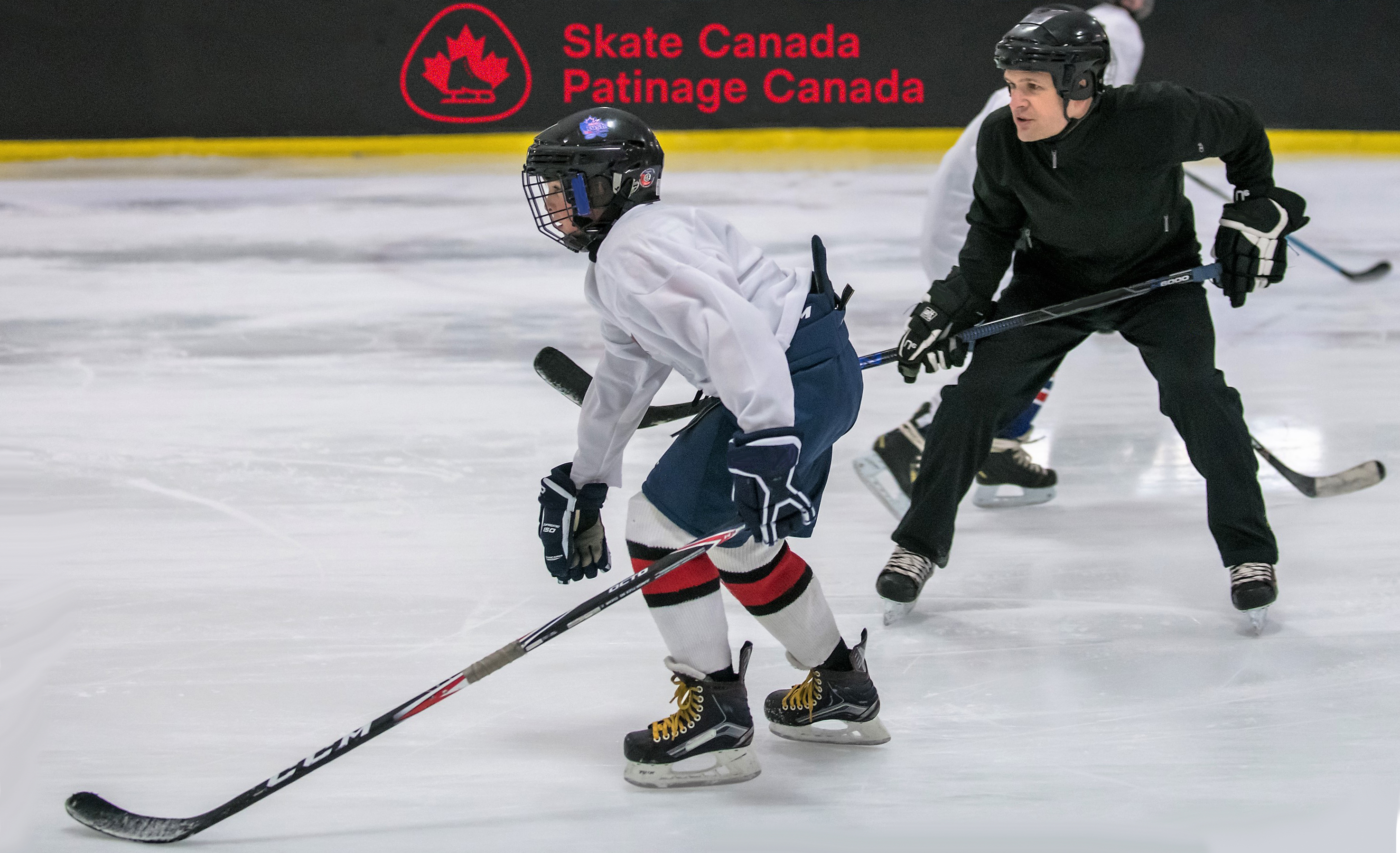 POWERSKATE (AGES 5 AND UP)
Skaters must have completed CanSkate Power Stage 4 or CanSkate Stage 4 or equivalent.
The PowerSkate program has been designed to focus on the development of 15 basic skill sets divided into three fundamental areas: Balance, Control and Agility. Recognizing that skating is a foundational skill for hockey and ringette, this program allows for the opportunity to focus on skating outside of the game or practice. The program is designed to allow flexibility for progression or an increase in intensity as needed, to cater to the level of skaters in the program. Taught by NCCP Certified Professional Coaches. A CSA approved hockey helmet is required for all participants. Participants must be in hockey skates and use hockey/ringette sticks and gloves.
EQUIPMENT GUIDELINES
Helpful information on what you'll need to participate in the program is here (PDF). Find tips and tricks to buying proper fitting skates, helmets, appropriate clothing and more.
FEES
Please add $59 Skate Canada fee to first registration for each skater which covers Skate Canada membership and insurance from September 1, 2023 – August 31, 2024. If your contact address is not in Mississauga, please add the non-resident fee of $60 per skating season for each skater which is submitted directly to the City of Mississauga.
MSC participates in the Skate Ontario Promotional Contest. Each skater will receive a booklet of 20 lottery tickets valued at $40.00 that they may sell or keep themselves. The $40.00 will be charged at the time of registration. If the skater sells all of their tickets, the $40.00 is recouped by the skater. A draw will be held by Skate Ontario in June 2024. These funds help to subsidize ice and program costs.
PAYMENTS
If paying by installments, charges to your credit card will be made automatically on these payment due dates:
At registration: Skate Canada fee + administration fee + 50% of program fee + Skate Ontario Lottery booklet fee
November 15, 2023: Balance of 50% of Fall program fees
February 15, 2024: Balance of 50% of Winter program fees
Spring Session: 100% program fees due upon registration