This section is a global section that will be seen on all pages
MISSISSAUGA FIGURE SKATING CLUB
"MFSC strives for excellence in delivering quality programs with positive energy, encouraging
personal growth and independence while promoting a life long enjoyment of skating."
IMPORTANT ANNOUNCEMENTS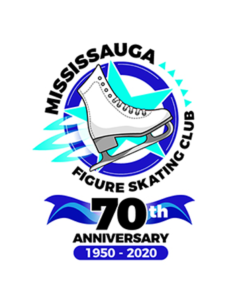 FOLLOW US ON FACEBOOK:

MISSISSAUGA FIGURE SKATING CLUB
FOLLOW US ON INSTAGRAM:

@MISSISSAUGAFSC

&

@MFSCSYNCHROSTARS
REGISTRATION FOR ANNUAL MEETING IS NOW OPEN!!
Tuesday June 6, 2023 at 7:30pm via Zoom
(see email Notice sent May 22)
KEY DATES
THE ANNUAL MEETING : Tuesday June 6, 2023 @ 7:30 pm via Zoom
PREJUNIOR/ JUNIOR SOCIAL : Saturday June 10 - 'Glowzone'
INTERMEDIATE/ SENIOR SOCIAL : Sunday June 11 - 'Activate'

MISSISSAUGA FIGURE SKATING CLUB IS PART OF SKATE ONTARIO'S CANSKATE EXCELLENCE PROGRAM. IN A 3 TIER
RECOGNITION PROGRAM MFSC HAS BEEN GIVEN THE RECOGNITION OF EXCEEDED STANDARD. YOUR CHILD BEING
ENROLLED IN ONE OF OUR CANSKATE SESSIONS IS GUARANTEED EXCELLENT QUALITY OF PROGRAMMING.