Welcome!
The Mississauga Figure Skating Club (MFSC) and its nationally certified professional coaches have been offering CanSkate and STARSkate, Skate Canada's acclaimed national skating programs, to Mississauga residents for over 65 years.
CanSkate, our Learn-to-Skate program, teaches the basic skills needed for recreational skating, figure skating, and hockey. PreCanSkate (3-5 years old), Adult CanSkate (over 18 years old) and Parent and Tot (2-4 years old) members are taught in separate groups. Our Spring classes will start March 22.
STARSkate offers individual skaters the opportunity to experience the rewarding world of figure skating, either recreationally or competitively. The program is open to skaters who have completed the CanSkate program or its equivalent. Registration is ongoing for qualified skaters.
To learn more about our club and our programs, check out our info guides:
MFSC is also home to the Ice Precise competitive Synchronized Skating teams.
MFSC is on Facebook at https://www.facebook.com/mississaugafsc.
Registration
Extended StarSkate Season!
We have added a new 5-week session to our StarSkate season. For those who wish to participate; registration opens on Monday, February 29th. See the schedule for session times, locations and pricing. Before you register, please note the following:
There is no additional volunteering requirement for this season extension.

No prorating or installment payments are available.

Club admin fees are waived for current MFSC skaters.

For new members, there are additional fees: Club admin fee - $20, Skate Canada fee - $33. Non-residents of Mississauga must also add a $30 non-resident fee to their invoice.
Upcoming Events

Annual General Meeting
Details TBA
Starskate Spring Locations
Our locations vary between Tomken, Iceland and Port Credit arenas for our Spring session. Please refer to the Starskate Spring Location Calendar for your session times.
Exception Days (no skating sessions)
Saturday March 19
Friday March 25
Friday April 8
Saturday April 9
Monday May 23
Starskate Test Days
Saturday May 14 (no skating sessions)
Friday June 17 (no skating sessions)
Club Newsletters
Club Sponsors
Our current sponsors are: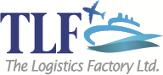 If you are interested in becoming a sponsor, please review our sponsorship package and send a message to president@mississaugafsc.com.