Welcome!
The Mississauga Figure Skating Club (MFSC) and its nationally certified professional coaches have been offering CanSkate and STARSkate, Skate Canada's acclaimed national skating programs, to Mississauga residents for over 65 years.
CanSkate, our Learn-to-Skate program, teaches the basic skills needed for recreational skating, figure skating, and hockey. PreCanSkate (3-5 years old), Adult CanSkate (over 18 years old) and Parent and Tot (2-4 years old) members are taught in separate groups.
STARSkate offers the opportunity to experience the rewarding world of figure skating, either recreationally or competitively. The program is open to skaters who have completed the CanSkate program or its equivalent. Registration is ongoing for qualified skaters.
To learn more about our club and our programs, check out our info guides:
MFSC is also home to the Ice Precise competitive Synchronized Skating teams.
MFSC is on Facebook at https://www.facebook.com/mississaugafsc
Annual General Meeting Notice
The Board of Directors cordially invites you to attend our Fall General Meeting of the Membership as follows:

DATE: Thursday, September 29, 2016
TIME: From 6:00 PM To 7:00 PM (Registration will commence at 5:45 PM)
PLACE: Tomken Arena, Meeting Room above Rink #1
This is a meeting of the members of the Mississauga Figure Skating Club Inc. Only Members in good standing and their spouses/partners, as well as observers invited by the Board, will be permitted to attend.
All attendees at the meeting must sign-in at the registration table, prior to the meeting being called to order. Registration will commence at 5:45 PM and close at 6:00 PM in order to establish quorum. (Expected duration of this meeting is approximately 1 hour.) Our by-law requires that a quorum of the membership with voting rights be represented in person or by proxy at this meeting. If you are not able to attend, please ensure that you complete the Proxy form enclosed and submit it in person during one of the times indicated in the Notice, so that we have sufficient representation to transact the business of the meeting.
Notice and proxy forms are available AGM Notice to Members - Sept 29_16.pdf
Registration
Fall/Winter 2016-2017 Season

Locations

Our locations vary between Tomken and Iceland arenas for our Fall/Winter session. Please refer to the CanSkate or StarSkate pages for details.
Club Newsletters
Club Sponsors
Our current sponsors are: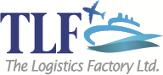 If you are interested in becoming a sponsor, please review our sponsorship package and send a message to president@mississaugafsc.com.