Welcome!
The Mississauga Figure Skating Club (MFSC) and its nationally certified professional coaches have been offering CanSkate and STARSkate, Skate Canada's acclaimed national skating programs, to Mississauga residents for over 65 years.
CanSkate, our Learn-to-Skate program, teaches the basic skills needed for recreational skating, figure skating, and hockey. PreCanSkate (3-5 years old), Adult CanSkate (over 18 years old) and Parent and Tot (2-4 years old) members are taught in separate groups. Our Winter classes started January 5, 2016.
STARSkate offers individual skaters the opportunity to experience the rewarding world of figure skating, either recreationally or competitively. The program is open to skaters who have completed the CanSkate program or its equivalent. Registration is ongoing for qualified skaters.
To learn more about our club and our programs, check out our info guides:
MFSC is also home to the Ice Precise competitive Synchronized Skating teams.
MFSC is on Facebook at https://www.facebook.com/mississaugafsc.
Registration
Registration for some of our Winter Canskate programs is still open! Please look at the Canskate schedule MFSC before registering online.
Our Starskate Programs are also still open for registration. Please look at the Starskate Schedule before registering online.
Snowflake Skate 2016
MFSC hosted Snowflake Skate on January 9, 2016 at Tomken Arena. Over 380 skaters from our fellow Metro West and other Central Ontario clubs participated in the day-long competition. The organizing committee thanks all volunteers, both current and past members, who made the event a great success.
Upcoming Events

This year we are celebrating our 65th anniversary! Stay tuned for our celebration events.

Schedule Updates
Starskate Test Days January 18 and January 22
Monday January 18 is a high test day. Please check the schedule for your test times.
Friday January 22 is a low test day. Please check the schedule for your test times.
Arrive 30 minutes before your first test in order to pay the fees and get ready. Test times may be earlier than posted in the schedule by up to 15 minutes.
There will be no StarSkate sessions on January 18 or January 22.
Ticket Ice January 18
MFSC is offering ticket ice at the regular ticket rates from 7:00 p.m. to 8:20 p.m. following the high tests.
Club Newsletters
Club Sponsors
Our current sponsors are: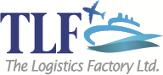 If you are interested in becoming a sponsor, please review our sponsorship package and send a message to president@mississaugafsc.com.